Heliotrope, Heliotropium arborescens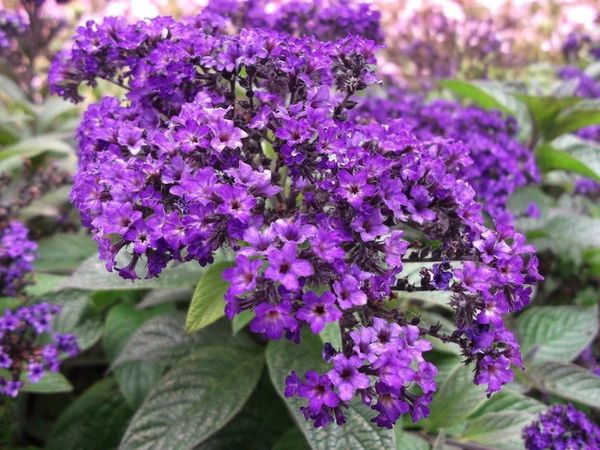 Heliotrope, Heliotropium arborescens
Perennial usually grown as an annual. Gives off a distinct vanilla fragrance. Perfect for places with hot, dry summers, they are drought and heat tolerant and avoided by deer. Heliotrope flowers come in varieties of white and pale lavender, but the hardiest is still the traditional deep purple from our grandmother's time.
Small, shrub-like plants, heliotrope grows from 1 to 4 feet high. Their leaves are long, oval, and dark green. They have a long flowering season from summer through the first frost.
WARNING: All parts of the plant are poisonous to humans and animals. Keep them away from children and pets. 50 seeds/3.00.